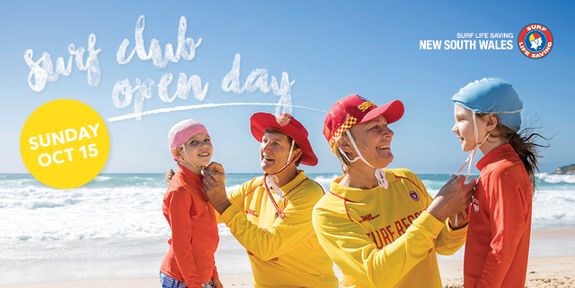 Minnie Water Wooli Surf Life Saving Club
Open Day
Sunday 15th October 9am to 1pm
Minnie Water
Want to be a part of Surf Life Saving? Our members don't just patrol the beach, your local surf club has a role for everyone and plays a much bigger part in the local community than you might think.
There are dozens of roles that you can take on in your local Surf Life Saving Club which will see you making a difference to the safety of our beaches and make you feel part of the Surf Life Saving family.
Minnie Water Wooli Surf Life Saving Club will host a range of activities open to the public, which will include lifesaving demonstrations, clubhouse tours, and our nippers (aged 5-14) will be going through their weekly session for the duration of the event.  We will also have a BBQ courtesy of our Nippers families to help fundraise for club their competitions and equipment.
Our patrol team who will also be actively on patrol on the day, will be assisted by our support crew of volunteers who will offer people the chance to try out a range of beach activities, check out our ATV and watercraft equipment and board display with demonstrations from our IRB crew and Boat crew.  Our open day is limited to land only activities, but we will endeavour to have plenty of action on display including board rescue scenarios and basic first aid giving you a genuine feel for the challenges and excitement of surf lifesaving.
Our 2017/2018 season has just commenced and it's not too late for you and your family to join your local Surf Life Saving Club and together with our support team we can assist you with membership, with training opportunities and showing you what we do best in our local community.
#slsopenday  #mwwslsc  #purpleandgreencaps